Our Studio Location
PERSONAL TRAINING STUDIO
Fitness TogetherAuburndale
2088 Commonwealth Ave
Newton, MA 02466
p. (617) 630-1101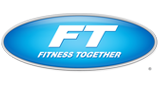 $99 to $199 View Map
HOURS OF OPERATION
Mon - Fri 6:00 AM - 8:00 PM
Sat 8:00 AM - 12:00 PM
Sun Closed

Featured Download
Client Reviews
Get Inspired, Get Results. *Individual exercise results may vary.
Sep 8, 2018 by M. A.
"I like Bret's individual help with my training and my health issues - he is the best"
Aug 16, 2018 by L. D.
"Personal attention and a work out tailored to my level of fitness. Keeps me motivated."
Aug 10, 2018 by L. W.
"Thorough assessments of what each individual should focus on for the training"
Aug 1, 2018 by R. M.
"They're fun."
Jul 26, 2018 by S. B.
"Focus on my fitness needs"
Jul 26, 2018 by J. C.
"Friendly gym and the trainer who helps me stay in shape understands what I need to do so all the worry and anxiety that comes with working out is taken care of. Owner is accessible and friendly. Gym very clean and neat. Clients are friendly. Janet Cinar"
Jul 24, 2018 by J. S.
"Great trainers and really friendly laid-back atmosphere"
Jul 18, 2018 by A. R.
"Dedicated, knowledgeable staff. "
Jul 17, 2018 by M. M.
"Excellent Auburndale location with parking. Staff is knowledgeable and friendly. Nico my trainer is very capable and flexible with my needs. The studio is clean and organized with attention to detail."
Jul 10, 2018 by P. R.
"I get personalized workouts in a very friendly gym. My trainer, Mark, is great."
Jul 2, 2018 by D. O.
"Training is customized for specific condition."
Jun 29, 2018 by B. H.
"Great trainers - they push you just the right amount in order to maximize your workoiut."
Jun 27, 2018 by N. F.
" Nico is a great small business owner, he communicates well, is always available and his staff is great."
May 23, 2018 by M. M.
"Convinent location Flexible scheduling Excellent trainer Nico Seretto Very organized studio Clean environment Knowledgeable staff "
May 23, 2018 by M. A.
"I like working with Bret, who takes care of my strength, but also my pulled muscled and my aches, which I appreciate. He knows a lot about physiology and knows exactly which exercises will strengthen me and work the muscles without hurting them further. It is fabulous."
May 17, 2018 by E. G.
"very personal professional service"
May 15, 2018 by P. R.
"I love everything about FT! My trainer, Scott, is outstanding and keeps me fit and striving to meet new goals. All the staff and clients have a good time together."
May 13, 2018 by D. G.
"I frequently recommend FT to my friends and neighbors. a great place to get in shape and stay in shape!"
May 12, 2018 by L. K.
"Fitness Together is an important part of my life, and has been since it opened more than 15 years ago. Friendly trainers, who really know what they are doing, excellent workout routines, tailored to my needs, and a warm atmosphere, where everyone is welcome."
May 9, 2018 by B. K.
"Quality trainers who get to know their clients so they can customize workouts to their needs. In addition, FT Auburndale is a real community. Friendly, open, folks know each other... it's a fun place to work out, but at the same time, the workouts are serious and effective. "