Our Studio Location
PERSONAL TRAINING STUDIO
Fitness TogetherAuburndale
2088 Commonwealth Ave
Newton, MA 02466
p. (617) 630-1101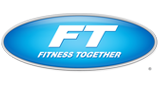 $99 to $199 View Map
HOURS OF OPERATION
Mon - Fri 6:00 AM - 8:00 PM
Sat 8:00 AM - 12:00 PM
Sun Closed

Featured Download
Client Reviews
Get Inspired, Get Results. *Individual exercise results may vary.
Nov 10, 2018 by M. A.
"I like my trainer, Bret, who is excellent at stretching me out after my tennis tournaments and also keeps me flexible and in shape. Couldn't be better."
Nov 9, 2018 by L. P.
"Great instructors and routines. "
Oct 28, 2018 by B. F.
"Mike is terrific. Very present to what I need in each moment."
Oct 19, 2018 by P. R.
"I love the personalized workouts that help me meet my goals. My trainer, Mark, keeps me motivated!"
Oct 13, 2018 by L. W.
"Creative exercises. It never gets boring and Mark offers great challenges. Thanks!"
Oct 6, 2018 by J. P.
"Personalized program with variety of exercises"
Sep 18, 2018 by M. M.
"Convenient to my home. Staff is very pro-active to customers needs. Flexible training schedule Studio is clean and organized Nico is a great manager/ trainer. "
Sep 18, 2018 by L. D.
"Everything!"
Sep 13, 2018 by E. G.
"personal, friendly"
Sep 8, 2018 by M. A.
"I like Bret's individual help with my training and my health issues - he is the best"
Aug 16, 2018 by L. D.
"Personal attention and a work out tailored to my level of fitness. Keeps me motivated."
Aug 10, 2018 by L. W.
"Thorough assessments of what each individual should focus on for the training"
Aug 1, 2018 by R. M.
"They're fun."
Jul 26, 2018 by S. B.
"Focus on my fitness needs"
Jul 26, 2018 by J. C.
"Friendly gym and the trainer who helps me stay in shape understands what I need to do so all the worry and anxiety that comes with working out is taken care of. Owner is accessible and friendly. Gym very clean and neat. Clients are friendly. Janet Cinar"
Jul 24, 2018 by J. S.
"Great trainers and really friendly laid-back atmosphere"
Jul 18, 2018 by A. R.
"Dedicated, knowledgeable staff. "
Jul 17, 2018 by M. M.
"Excellent Auburndale location with parking. Staff is knowledgeable and friendly. Nico my trainer is very capable and flexible with my needs. The studio is clean and organized with attention to detail."
Jul 10, 2018 by P. R.
"I get personalized workouts in a very friendly gym. My trainer, Mark, is great."
Jul 2, 2018 by D. O.
"Training is customized for specific condition."