Our Studio Location
PERSONAL TRAINING STUDIO
Fitness TogetherAuburn
1799 Ogletree Road
Suite 400
Auburn, AL 36830
p. (334) 501-2222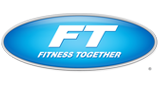 $99 to $199 View Map
HOURS OF OPERATION
Mon - Fri 6:00 AM - 9:00 PM
Sat 6:00 AM - 3:00 PM
Sun Closed

By appointment only
Featured Download
Our Staff
Get to know our friendly Fitness Together® Personal Training Staff at Auburn.
Eli Mazer, CPT
Owner-Operator, Master Fitness Coach
Eli tragically lost his mother to lung cancer when he was 12 years old. Seeing this before his eyes is what ultimately motivated him to eventually pursue a career in health and fitness. Changes lives and motivating people through a customized and hands-on approach is what Eli does best.
A graduate of Hofstra University with a B.S. in Exercise Science, Eli has been and integral part of the Fitness Together franchise since 2010, where he managed and operated Fitness Together in Dunwoody, GA, which was ranked as high as #2 in the franchise rankings for busiest studio. He has a true passion for helping people change their lives in a healthy and positive way. Eli grew up as a competitive wrestler, and believes that his experience in the sport has helped to supplement his knowledge in fitness and nutrition. Eli believes in being a positive role model to his clients and pushes himself to uphold the highest standards in fitness and nutrition.
Eli considers himself to be a "straight shooter" and will always be genuine and honest with you about your fitness needs, while also being able to understand and relate to your situation.
"The best personal trainer is not someone who knows the most exercises or who can give the hardest, most grueling work out. The best personal trainer is someone who knows how to develop a relationship and deliver a fine balance between what we want and what we need."
Adam Keeble, CPT
Studio Manager, Head Fitness Coach
Adam Keeble grew up in Dadeville, Alabama, where he excelled as an athlete in baseball and football. He continued his passion for baseball through college at Southern Union State Community College, and ended up finishing his degree in Business from Auburn University.
Adam's goal is to bring the customer service of Chick Fil A to Fitness Together, while offering the best fitness coaching you can find in the entire state of Alabama. Adam says he wants Fitness Together to be considered the "Ritz Carlton of personal training". When you train with Adam, you will know in a matter of seconds that you are getting your money's worth.