Our Studio Location
PERSONAL TRAINING STUDIO
Fitness TogetherAshland
126 Commerce Park
200 Butterfield Drive
Ashland, MA 01721
p. (508) 438-0050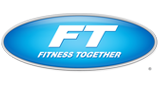 $99 to $199 View Map
HOURS OF OPERATION
Mon - Fri 6:00 AM - 9:00 PM
Sat 7:30 AM - 2:30 PM
Sun Closed

Client Reviews
Get Inspired, Get Results. *Individual exercise results may vary.
Nov 20, 2018 by J. W.
"Convenient location. The owner and trainers are knowledgeable, friendly, and motivating. The workout spaces are clean and well supplied with a wide variety of equipment. Nutritional advice and a partnership with Kettlebell Kitchen makes meal prep easy. Pack classes or one-on-one training with flexible schedules. Frequent charity work"
Nov 1, 2018 by M. C.
"The trainers"
Oct 5, 2018 by B. C.
"The instructors take the time to explain the benefit of different exercises and demonstrate how to do them properly."
Oct 3, 2018 by D. C.
"Schedule flexibility Trainer"
Sep 27, 2018 by M. F.
"I love how personalized the workouts are and I always feel safe while weight lifting under the guidance of Ashland's personal trainers ! "
Sep 25, 2018 by B. C.
"Personalized workouts and supportive staff!"
Sep 21, 2018 by S. G.
"My trainer is always ready to work- out the best out of me. Pushing me while taking care of my safety. "
Sep 20, 2018 by B. H.
"Great facility. Staff/trainers are very knowledgeable and focused on learning/establishing your fitness goals, developing and implementing a program to achieve them. They genuinely are interested in your well being and success. "
Sep 20, 2018 by P. W.
"You keep things up to date."
Sep 18, 2018 by T. F.
"Flexibility in scheduling , multiple time choices , trainers . Tom Fryer"
Sep 10, 2018 by P. W.
"Fitness Together's owner, Bob, is great. He is funny and encouraging, Even though I hate all he makes me do, I still come back for more! I would recommend to my friends without a doubt."
Sep 7, 2018 by J. D.
"I like that it is private. No waiting for equipment, no large groups of people. I also like always having a trainer. Trying to manage my own work outs is very difficult"
Aug 27, 2018 by L. C.
"Exercisrs talored to your abilities. Pleasant staff and comvient location. "
Jul 17, 2018 by B. H.
"Individual attention to my program abilities."
Jul 12, 2018 by J. W.
"Excellent staff that are knowledgable, personable, and experienced. Always expanding your knowledge base to bring new challenges and education to members. Clean facilities. Variety of workout spaces to accommodate groups and one-on-one training."
Jul 8, 2018 by E. C.
"I find the staff to be very dedicated to their customers. They are extremely knowledgeable and know how to mix things up to keep it interesting. Best workout for the money. The short about of time for each session as proven to show the best results I've ever had compared to the time I've spent at other gyms working out by myself.. "
Jul 6, 2018 by T. F.
"Great location , flexible choices for workout classes , terrific knowledgeable trainers and an owner who cares . Members are appreciated , not like other workout facilities I have used in the past ! Tom Fryer"
Jun 25, 2018 by L. C.
"Enjoy the personal attention even in the group sessions where exercises can be modified to fit a particular day's needs."
May 24, 2018 by S. R.
"The staff is great and I truly enjoy the members!"
May 19, 2018 by B. P.
"personal friendly service"