Our Studio Location
PERSONAL TRAINING STUDIO
Fitness TogetherAshland
126 Commerce Park
200 Butterfield Drive
Ashland, MA 01721
p. (508) 438-0050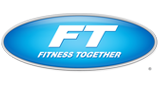 $99 to $199 View Map
HOURS OF OPERATION
Mon - Fri 6:00 AM - 9:00 PM
Sat 7:30 AM - 2:30 PM
Sun Closed

Featured Downloads
Client Reviews
Get Inspired, Get Results. *Individual exercise results may vary.
Aug 27, 2018 by L. C.
"Exercisrs talored to your abilities. Pleasant staff and comvient location. "
Jul 17, 2018 by B. H.
"Individual attention to my program abilities."
Jul 12, 2018 by J. W.
"Excellent staff that are knowledgable, personable, and experienced. Always expanding your knowledge base to bring new challenges and education to members. Clean facilities. Variety of workout spaces to accommodate groups and one-on-one training."
Jul 8, 2018 by E. C.
"I find the staff to be very dedicated to their customers. They are extremely knowledgeable and know how to mix things up to keep it interesting. Best workout for the money. The short about of time for each session as proven to show the best results I've ever had compared to the time I've spent at other gyms working out by myself.. "
Jul 6, 2018 by T. F.
"Great location , flexible choices for workout classes , terrific knowledgeable trainers and an owner who cares . Members are appreciated , not like other workout facilities I have used in the past ! Tom Fryer"
Jun 25, 2018 by L. C.
"Enjoy the personal attention even in the group sessions where exercises can be modified to fit a particular day's needs."
May 24, 2018 by S. R.
"The staff is great and I truly enjoy the members!"
May 19, 2018 by B. P.
"personal friendly service"
May 9, 2018 by G. N.
"the small gym atmosphere and personal attention. Big gyms are anonymous places in an anonymous world. Also, that weight training is being done properly and not the same way it was done 35 years ago. they are current with advances in weight training. "
May 9, 2018 by B. C.
"I really enjoy the group training because the instructors put effort into making sure the exercises are performed properly and the group has a lot of comradery as we work. We laugh and joke and share stories which enhances the experience."
May 6, 2018 by T. F.
"Friendly environment , flexible scheduling and caring owner ! Tom Fryer"
May 6, 2018 by R. H.
"Always there for their clients, short-term and long-haul. Flexible and dependable. Effective and a pleasure to work with."
May 4, 2018 by J. W.
"Flexible scheduling and tiered packages for personal training. Choice of group or one-on-one sessions. Personable, friendly, and knowledgeable trainers who express genuine interest in helping you achieve your goals. "
Apr 30, 2018 by P. W.
"Bob Slavin is fun.. He makes hating to do exercises bearable. He is personable and easy to talk with. Makes the atmosphere relaxing. You want to do more so you can advance in the training."
Apr 25, 2018 by D. P.
"Love the varied workouts and the enthusiasm of the trainers! "
Apr 8, 2018 by B. D.
"The facility is well equipped and spotless, the trainers are educated and well qualified, and we can always find time for a session with my crazy schedule. "
Mar 26, 2018 by S. R.
"I love the small group and the ability to have someone correct any movements that are not right."
Mar 15, 2018 by R. H.
"Same as last year"
Mar 7, 2018 by J. W.
"Flexible scheduling, group or one-on-one training. Large variety of workout equipment"
Mar 2, 2018 by M. D.
"Great atmosphere! Great trainers! If your goal is to loose weight, gain strength and live a healthier life, than this is the place for you!!! Don't put off for tomorrow when you can get started today!! "