Our Studio Location
PERSONAL TRAINING STUDIO
Fitness TogetherAshland
126 Commerce Park
200 Butterfield Drive
Ashland, MA 01721
p. (508) 438-0050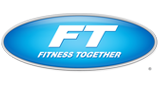 $99 to $199 View Map
HOURS OF OPERATION
Mon - Fri 6:00 AM - 9:00 PM
Sat 7:30 AM - 2:30 PM
Sun Closed

Client Reviews
Get Inspired, Get Results. *Individual exercise results may vary.
May 24, 2018 by S. R.
"The staff is great and I truly enjoy the members!"
May 19, 2018 by B. P.
"personal friendly service"
May 9, 2018 by G. N.
"the small gym atmosphere and personal attention. Big gyms are anonymous places in an anonymous world. Also, that weight training is being done properly and not the same way it was done 35 years ago. they are current with advances in weight training. "
May 9, 2018 by B. C.
"I really enjoy the group training because the instructors put effort into making sure the exercises are performed properly and the group has a lot of comradery as we work. We laugh and joke and share stories which enhances the experience."
May 6, 2018 by T. F.
"Friendly environment , flexible scheduling and caring owner ! Tom Fryer"
Apr 30, 2018 by P. W.
"Bob Slavin is fun.. He makes hating to do exercises bearable. He is personable and easy to talk with. Makes the atmosphere relaxing. You want to do more so you can advance in the training."
Apr 25, 2018 by D. P.
"Love the varied workouts and the enthusiasm of the trainers! "
Apr 8, 2018 by B. D.
"The facility is well equipped and spotless, the trainers are educated and well qualified, and we can always find time for a session with my crazy schedule. "
Mar 26, 2018 by S. R.
"I love the small group and the ability to have someone correct any movements that are not right."
Mar 15, 2018 by R. H.
"Same as last year"
Mar 7, 2018 by J. W.
"Flexible scheduling, group or one-on-one training. Large variety of workout equipment"
Mar 2, 2018 by M. D.
"Great atmosphere! Great trainers! If your goal is to loose weight, gain strength and live a healthier life, than this is the place for you!!! Don't put off for tomorrow when you can get started today!! "
Feb 28, 2018 by C. K.
"Well organized group sessions. Clean facility. Great staff."
Feb 20, 2018 by L. C.
"One on one with trainer. Workout to fit my needs.and ability."
Jan 25, 2018 by A. H.
"I've trained with Bob for close to six years, and I've rented space as a fellow business owner for four. Throughout this time, I have been continuously impressed with the dedication, motivation, and knowledge he and his team bring to fitness. I often joke that Bob's greatest gift is that he has more faith in me than I do, and, all kidding aside, I truly mean that. When I'm convinced I cannot do something, Bob believes in and pushes me; and we are both rewarded by success. The work-outs are consistently challenging, and I always feel like I'm in safe, capable hands. During a recent injury, I had to back off what had been personal record weights during lift and while that was frustrating, I credit a major part of my quick recovery to Bob's knowledge and approach in creating a more rehabilitative session. Whether I'm dead-lifting 140lbs, or doing band work to help recovery, Fitness Together is the community that has my trust and my business. As a muscular therapist, I have rented space within the location for four years, and I entrust my clients to Bob, as well as strive to complement the work FT does with my own. The combination of Functional Movement Assessment-based conditioning and muscular therapy is really important, and I value the information shared between us as we strive we empower our clients to be their best selves. There is no place I'd rather work out as a client or work as a business owner than Fitness Together. "
Jan 12, 2018 by T. F.
"Trainers are friendly , class hours are flexible ie. am and pm . Good equipment , great location and owner who cares .. Always looking for continuos improvement. Tom Fryer"
Dec 28, 2017 by J. W.
"Bob, the owner, and the other trainers are all very friendly and approachable. They show genuine interest in your life outside of the gym and work hard to tailor a program specific to you. There are two workout rooms, one large and one small, as well as a shower and multiple restrooms. Everything is wiped down and kept hygienic. Overall it's a friendly and comfortable place to get a one-on-one or group workout done."
Dec 23, 2017 by H. S.
"Bob and the team provide a great combination of challenge and fun - you hardly realize all the progress you are making! I like the combination of individual attention in the private sessions and the camaraderie of the small group pack classes. "
Dec 20, 2017 by L. C.
"Personal geared towards what I need for exercises. Staff great !"
Nov 9, 2017 by S. B.
"Happy place to be. Very encouraging! Always leave smiling and feeling better about myself! Also feeling healthier!"