Our Studio Location
PERSONAL TRAINING STUDIO
Fitness TogetherArlington
37 Broadway
Arlington, MA 02474
p. (781) 316-8500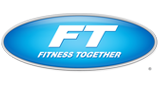 $99 to $199 View Map
HOURS OF OPERATION
Mon - Thu 6:00 AM - 9:00 PM
Fri 6:00 AM - 4:00 PM
Sat 7:00 AM - 2:00 PM
Sun Closed

By appointment only.
Client Reviews
Get Inspired, Get Results. *Individual exercise results may vary.
Nov 6, 2018 by S. B.
"Having a trainer forces me to exercise. All the trainers I interact with are supportive and kind. Close to my home, so no excuse! You made it work for the times I need!"
Oct 21, 2018 by S. L.
"Very accommodating with schedule and the trainers are professional, upbeat, and extremely personable. I've enjoyed every session. "
Oct 18, 2018 by R. B.
"You provide a personalized, challenging, and fun program in a very welcoming space"
Oct 17, 2018 by L. L.
"They keep me moving and fit and feeling well. "
Oct 12, 2018 by F. M.
"I actually just recommended FT Arlington to someone. I had all good things to say. She found the session packages too expensive though. (Worth every penny!) Thanks guys! :)"
Sep 19, 2018 by D. F.
"I've had the good fortune of having all of the current trainers work with me during my fitness sessions. Every one of them are awesome people who make sure I do everything correctly and get the most benefit out of my time as I work toward my goal of being fit and healthy. They are great people who care about you as a client and a person, and I am happy to be a member!"
Sep 5, 2018 by S. B.
"The people of course. Paul the owner is just fun to be around. He pushed me to my limit, which is great. He always has a smile and a ready joke. The other trainers I've worked with really make the experience one I keep wanting to come back to (Matt, Katie and Rob). Hands down, it works. I am coming in an exercising where no matter what else I tried, I just get motivated. This is getting me back on the road to my journey of getting in shape and feeling much healthier. Thank you!"
Aug 29, 2018 by D. H.
"holistic approach, customized to client need, knowledgeable trainers"
Aug 9, 2018 by L. L.
"I love all the variety of classes available and the trainers are excellent. "
Aug 3, 2018 by F. M.
"FT Arlington is da bomb. :)"
Jul 29, 2018 by G. F.
"Friendly Concerned Treats the whole person Knowledgeable about the body "
Jul 25, 2018 by T. E.
"Varied workouts that push me to beyond how hard I would be working out on my own."
Jul 20, 2018 by K. K.
"Honestly, there is so much I like about the services offered at Fitness Together. The equipment is top notch, and the exercise routines are varied and interesting. The atmosphere is very friendly, helpful, kind and attentive. I genuinely feel that I could ask anyone (not just my personal trainer) a question about nutrition, health and exercise. I also enjoyed the emails I began to receive, which gave me ideas about nutrition, working out options, and made me feel like they were a part of my story of improving health. However, without question, I enjoy the connection with my personal trainer (Paul Kostopoulos). Encouraging, engaging and focused, Paul is a fantastic trainer and personal coach that makes me not only believes I can do it - but actually helps me make it happen! Paul helped me do exercises on our very first meeting (before I even signed up) that I haven't done for at least 20 years. In short, all of the services has been great - but the trainers are exceptional!"
Jul 19, 2018 by C. K.
"I am very happy being a part of Fitness Together. My trainers - Paul and Matt - are very knowledgeable and very motivating. I am a new member and feel I have already come so far - getting stronger and feeling so much better all around. I look forward to my sessions and I feel great when I leave. Very happy I made the decision to join. :) "
Jul 19, 2018 by T. R.
"The owners are amazing - down to earth, responsive, talented, relatable. The trainers are great. It is just an overall excellent experience which I need in order to be motivated to work out. I recommend them to everyone I know. "
Jul 18, 2018 by J. S.
"You make exercise fun!"
Jul 14, 2018 by M. S.
"Great, knowledgeable, motivating instructors. "
Jun 2, 2018 by G. F.
"Physical and emotional work out by Paul "
May 21, 2018 by L. E.
"Excellent personalized training. Great staff. They do the thinking for me. I don't have to keep track of anything, just work hard. Lots of parking and easy to get to on public transportation. "
May 18, 2018 by D. F.
"I was never one to exercise, but now that I'm officially a senior citizen, I wanted to get in good physical shape in order to fully enjoy life now that I'm retired. The trainers that are helping me to get there, Luke and Matt, are simply awesome. They always make sure I do each exercise correctly so I get the full benefit and they are both so encouraging. I'm feeling stronger and I know this was just what I needed. Everyone at the Arlington Fitness Together is friendly, knowledgeable, and so helpful. Really good people!"