Our Studio Location
PERSONAL TRAINING STUDIO
Fitness TogetherAndover
166 N Main St
Suite 3A
Andover, MA 01810
p. (978) 623-8181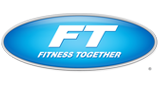 $99 to $199 View Map
HOURS OF OPERATION
Mon - Fri 6:00 AM - 9:00 PM
Sat 7:30 AM - 1:00 PM
Sun Closed

By Appointment
Client Reviews
Get Inspired, Get Results. *Individual exercise results may vary.
Jun 30, 2018 by M. M.
"Personal, no stress, judgment free, supportive, great trainers."
Jun 22, 2018 by C. C.
"I really enjoy the workouts with Emma and Joe they are excellent trainers, and I'm seeing results ... I'm super happy!!! Nick is too💪🏻🤙🏻"
Jun 15, 2018 by R. G.
"Personal attention"
May 23, 2018 by D. C.
"Joe is the best trainer I have he is awesome "
May 18, 2018 by S. K.
"Personal attention to the clients!"
May 12, 2018 by S. S.
"One-on-one."
Apr 27, 2018 by D. M.
"I like most everything. I wish I had been told to check with a dr when I kept repeating I had unresolved muscle pain. I know FT should never diagnose, but I would think with your advanced knowledge of this area, that this would have caused pause and a suggestion to check in with my dr. Now I'm not sure if I have made my situation much worse, by continuing to work out my arms, pushing as hard as I do typically every time. I realize you may not agree, but I'm just sharing my opinion."
Apr 27, 2018 by M. M.
"Fun workouts, small classes, great trainers"
Apr 2, 2018 by M. J.
"Consistency "
Mar 21, 2018 by M. K.
"knowledgeable trainers how are fun and easy to work with."
Mar 13, 2018 by S. H.
"Small classes with encouraging coaches! They're always willing to help me modify and adjust movements to suit my ability. I've been working out for less than a month, and already I feel stronger and more energetic."
Mar 12, 2018 by S. S.
"Personalized one-on-one training program and environment."
Mar 2, 2018 by B. D.
"I respect my supportive professional trainer who is knowledgeable and who targets my specific needs as an individual. I also like the privacy of one-on-one sessions. I am encouraged by my progress. "
Feb 23, 2018 by M. M.
"Small classes, personalized instruction, instruction holds me accountable, no stress!"
Feb 11, 2018 by E. D.
"Personalized Training!"
Feb 6, 2018 by P. M.
"The people"
Jan 20, 2018 by M. K.
"Pleasant atmosphere, but most important knowledgeable trainers."
Dec 16, 2017 by E. D.
"Joe and Amy's team provide a very comfortable place to work out, with great motivation and support. "
Dec 6, 2017 by E. C.
"The most important thing is to do the exercises correctly and I like that the trainer is always watching and correcting if you can make the exercise more productive. The people are great and trained really well. They answer all questions and make you feel comfortable, especially when this is your first exercise experience. They are aware of physical limitations you may have and will provide work arounds to develop your skills without any pain. They really do help you to reach your individual potential. I can't imagine not exercising again. It has become a way of life and helps to assist with so many modern health issues today..Best thing I ever did for myself!!!"
Dec 3, 2017 by P. M.
"Fabulous trainers that encourage you to succeed "