Our Studio Location
PERSONAL TRAINING STUDIO
Fitness TogetherAmherst
534 Main St
Amherst, MA 01002
p. (413) 461-3032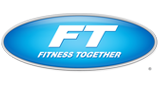 $99 to $199 View Map
HOURS OF OPERATION
Mon - Fri 6:00 AM - 9:00 PM
Sat 6:00 AM - 3:00 PM
Sun Closed

Client Reviews
Get Inspired, Get Results. *Individual exercise results may vary.
Jan 17, 2019 by H. P.
"Friendly, knowledgeable trainers who are attentive to individual needs."
Jan 17, 2019 by M. R.
"Great trainers, atmosphere and healthy benefitsQ"
Jan 10, 2019 by J. S.
"The staff at FT is always upbeat and interested in how you and your body are doing. They always make sure to check in! The work outs are varied, and each trainer brings his or her skills to the session. They are very professional and clearly understand exercise science, anatomy and physiology. The training is absolutely designed with you and any issues you may have in mind, either ongoing or just the day of your session. (ie: I overdid it in the garden yesterday..) I feel safe and free of worry from injury. I feel strong and very functional. Most of all I have fun and look forward to my sessions! It feels like family."
Jan 9, 2019 by K. L.
"Well-equipped facility with a very knowledgeable and caring staff, what more could one ask for?"
Jan 7, 2019 by T. H.
"I have written many of these capsules over the years about the diversity of workouts awaiting you on any given day from any given trainer. What I have not previously mentioned is the consistently high quality individuals hired as trainers by FT leadership. Despite diverse backgrounds and unique skill sets (trapeze artist, MMA practitioner, Ruth Baaader Ginsberg renderer, etc.) they all provide an excellent exercise experience tailored to suit your fitness goals. If you bore easily with mundane exercise yet still want a great workout, give FT a try. I have been going 3 times/week for over 3 years and It has yet to grow old. In fact, the experience has become more rewarding as I have learned much about the relationship between core strength and balance, something we older adults can surely use. Tom Hankinson"
Jan 4, 2019 by E. H.
"I appreciate your willingness to work with my hours (very early, or very late), as well as the always challenging work-outs. All of the trainers I have worked with have developed work-outs that really help me target areas I am working on. "
Dec 28, 2018 by F. C.
"one-on-one training."
Dec 19, 2018 by L. R.
"Great trainers, personal attention. "
Dec 18, 2018 by L. E.
"Each trainer is unique, and all are excellent! They encourage you to do more than you thought you could and cheer you on when you accomplish new goals. I know I would never go to a gym in my own, but I look forward to my sessions at FT."
Dec 15, 2018 by M. R.
"Caring, personalized service. Trainers are kind and professional!"
Dec 14, 2018 by J. B.
"Good trainers who are sensitive to your needs and concerted with your progress. They keep up with your condition and strive to improve your abilities bard on your prior progress. Genuinely nice, personable and attractive people. "
Dec 14, 2018 by B. K.
"STAFF"
Dec 6, 2018 by C. W.
"Everything."
Dec 4, 2018 by C. B.
"I like the punctuality of the schedule. All of the trainers have been great to work with and I have made some specific requests regarding my workout session and they have all been very accommodating. So far, so good. "
Nov 21, 2018 by S. H.
"Expert trainers who are responsive to client requests and are fun."
Nov 18, 2018 by C. M.
"I like the personal care which I receive. I really like the one-on-one training that each 45 minute session gives me. I like that the trainers listen when my body says "you can't do that today" or "can we try this a different way?" They really care that I am getting the most that I can from each training session."
Nov 7, 2018 by J. G.
"Everything! Friendly, helpful and supportive."
Nov 1, 2018 by L. G.
"Thanks for responding to my previous concerns and setting up a schedule that I love."
Oct 31, 2018 by K. T.
"Personal attention from friendly trainers and flexibility to suit my schedule. "
Oct 19, 2018 by F. C.
"One on one attention "