Our Studio Location
PERSONAL TRAINING STUDIO
Fitness TogetherAmherst
534 Main St
Amherst, MA 01002
p. (413) 461-3032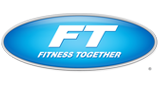 $99 to $199 View Map
HOURS OF OPERATION
Mon - Fri 6:00 AM - 9:00 PM
Sat 6:00 AM - 3:00 PM
Sun Closed

Client Reviews
Get Inspired, Get Results. *Individual exercise results may vary.
Nov 7, 2018 by J. G.
"Everything! Friendly, helpful and supportive."
Nov 1, 2018 by L. G.
"Thanks for responding to my previous concerns and setting up a schedule that I love."
Oct 31, 2018 by K. T.
"Personal attention from friendly trainers and flexibility to suit my schedule. "
Oct 19, 2018 by F. C.
"One on one attention "
Oct 13, 2018 by C. W.
"Everything. "
Oct 11, 2018 by E. S.
"Great staff -- very knowledgeable and kind! "
Oct 8, 2018 by C. C.
"All the stuff I've said before !"
Sep 30, 2018 by L. H.
"Great trainers and attitudes; care for clients."
Sep 25, 2018 by L. R.
"Great trainers, love the one on one. Highly expert training from wonderfully caring folks! "
Sep 20, 2018 by J. G.
"Knowledgeable trainers. Warm atmosphere. "
Sep 15, 2018 by T. T.
"Always well matched training in a way that supports sustained growth and improvement!"
Sep 13, 2018 by H. P.
"The trainers are knowledgeable, attentive. and caring, "
Sep 13, 2018 by M. R.
"Very attentive to individual goals and progress"
Sep 12, 2018 by C. M.
"I love FT because it gives me 45 minutes of one on one training all by myself. I can ask questions about exercises we are doing, what muscle groups are working what is the difference between doing this exercise this way and a previous way? It is quiet, there is only one other client being trained when I'm there. I go early each time to walk either on the elliptical or the treadmill until my time comes. The trainers are always encouraging, helpful and willing to make accommodations when my body has any issues going on which compromise what I can do that day."
Sep 6, 2018 by T. H.
"Personalized training programs provided by knowledgable and engaging professional fitness trainers. Friendly atmosphere and diverse training options are also highlights of the FT package. And if you think you can't work up a good sweat in 45 minutes, you are badly mistaken!"
Sep 5, 2018 by R. G.
"Its personalized! I'm getting stronger, and I have less joint pain. I didn't know how to do all that but the trainers at FT do!"
Aug 25, 2018 by F. C.
"One-on-one personal attention "
Aug 23, 2018 by D. Z.
"Everything! "
Aug 19, 2018 by A. L.
"I appreciated the personal attention and the real help I received from the staff. It was suitable for my age and fitness issues and I plan to return in the future. Thank you!"
Aug 13, 2018 by C. C.
" same as always: personable, knowledgable trainers. My body works much better because of them."